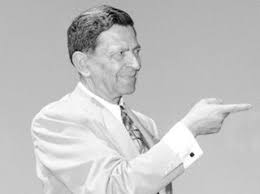 Nikolas Andreas Dandolos, commonly known as Nick the Greek, was a professional gambler and high roller who passed away on the 25th December 1966 at 83 in Gardena, California.
Born in Crete in 1883 and during his lifetime, he won an estimated $15 billion in today's money, and he went from rags to riches a dozen times. Raised rich with a childhood filled with privilege, he received his degree in Philosophy from the Greek Evangelical College. At the age of 18, he moved to the United States and received a $150 weekly allowance from his grandfather in 1901, equating to $4000 weekly in today's money. He started off in Chicago and started off by gambling on horses before moving on to cards and dice games in casinos.
The Poker Career of Nick the Greek
There are many anecdotes about Nick the Greeks gambling days, but the most entertaining are his exploits with Albert Einstein, where he escorted him to many Poker games in Las Vegas or Manhattan. There are several versions of this story. The one that seems to do the rounds has Nick introducing Albert Einstein to the other poker players as Little Al from Princeton and the State Department in Manhattan set up the game. Nick the Greek has several Double or Nothing stories, and the majority see him walking away the winner after being insulted and criticized.
Many people don't know that Nick the Greek started the WOSP in Jan 1949, where he played heads up poker with Johnny Moss, which lasted five months. Benny Binion, a master promoter, saw it as an opportunity to create a tourist attraction which later became the inspiration for the World Poker Series.
Final Thoughts
Nick Dandolos estimated he had won and lost a fortune at least 73 times in his life, and in his later years, he was almost broke. He kept playing even when he became ill and died on Christmas day of 1966 a broke man. During his lifespan, he donated over 20 million to charity, and he was fondly known as the King of Gamblers and inducted into the Hall of Fame alongside his once rival Johnny Moss